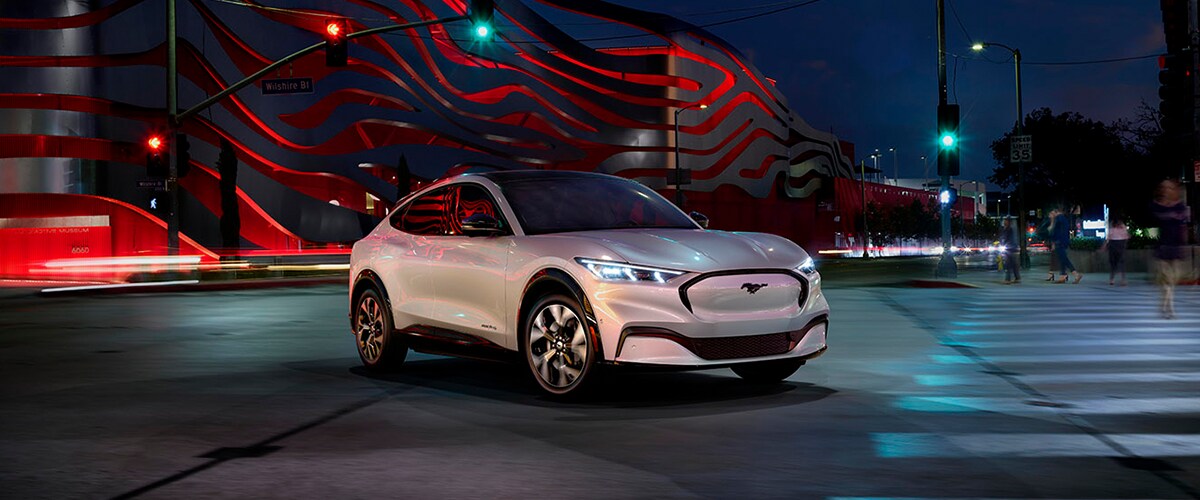 2021 Ford Mach-E
THE FUTURE OF EXHILARATION.
AN ELECTRIC NEW ADDITION TO THE MUSTANG FAMILY
Built from all the passion of its iconic heritage, Mustang Mach-E is a new shape of freedom. Get ready for 0-60 thrills with zero emissions.
A New Pony in the Stable
For the first time in 55 years, Ford is expanding the Mustang line-up with the all-electric Mustang Mach-E SUV joining the sports coupe, convertible and special editions, featuring an all-new infotainment system and connected vehicle technology.