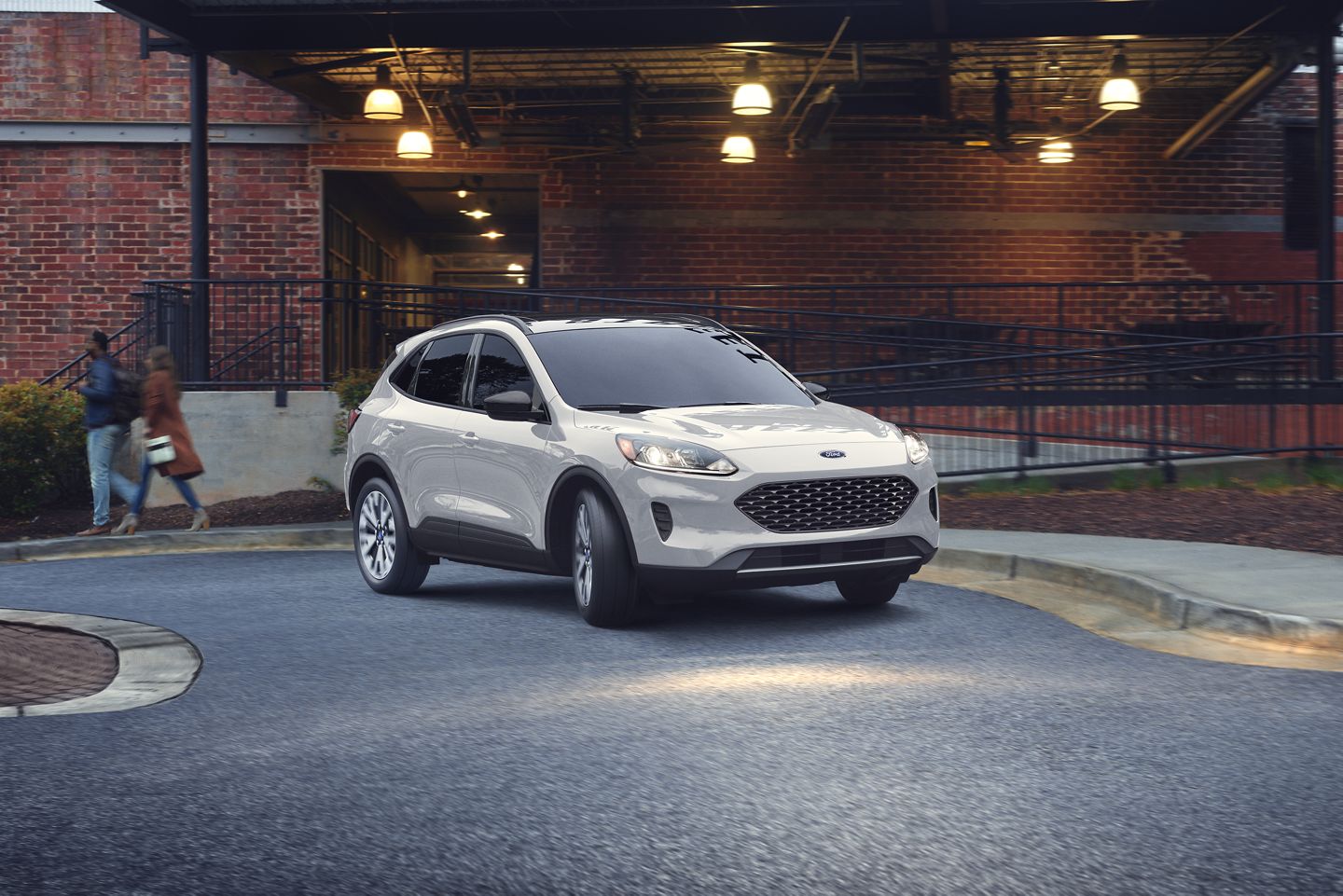 At Woodhouse Ford, we've had many 2020 models roll into our dealership lately. And while all of these new Ford cars are impressive, a few have really stood out to us, including the 2020 Ford Escape.
2020 Ford EscapeDetails
Power and Performance
The base Ford Escape has a turbocharged 1.5-liter engine that produces 180 horsepower and 177 lb-ft of torque. If you're looking for more power, you can also get a turbocharged 2.0-liter engine that generates 250 horsepower and 275 lb-ft of torque. Both engines come with an 8-speed automatic transmission. Whichever you decide to go with, you will get great acceleration and superb handling. As for fuel economy, the Ford Escape gets 27 mpg in the city and 33 mpg on the highway, both of which are excellent numbers for its class. Plus, you will save even more fuel thanks to its EcoBoost® feature, which improves gas mileage by shutting down a cylinder whenever possible.
Interior
The 2020 Ford Escape isn't a huge SUV, but it still has a spacious interior that will fit five people comfortably. The rear seats can slide back up to six inches to create even more legroom. Cloth upholstery comes standard, but you can upgrade to either synthetic or genuine leather. Other extras include heated front seats, a heated steering wheel, and power-adjustable front seats. A six-speaker sound system, a USB port, and an infotainment system with a 4.2-inch display are all standard. Tons more options are available, however, and these include a Wi-Fi hot spot, satellite radio, Apple CarPlay™, Android Auto™, push-button start, navigation, and a 10-speaker Bang & Olufsen™ audio system.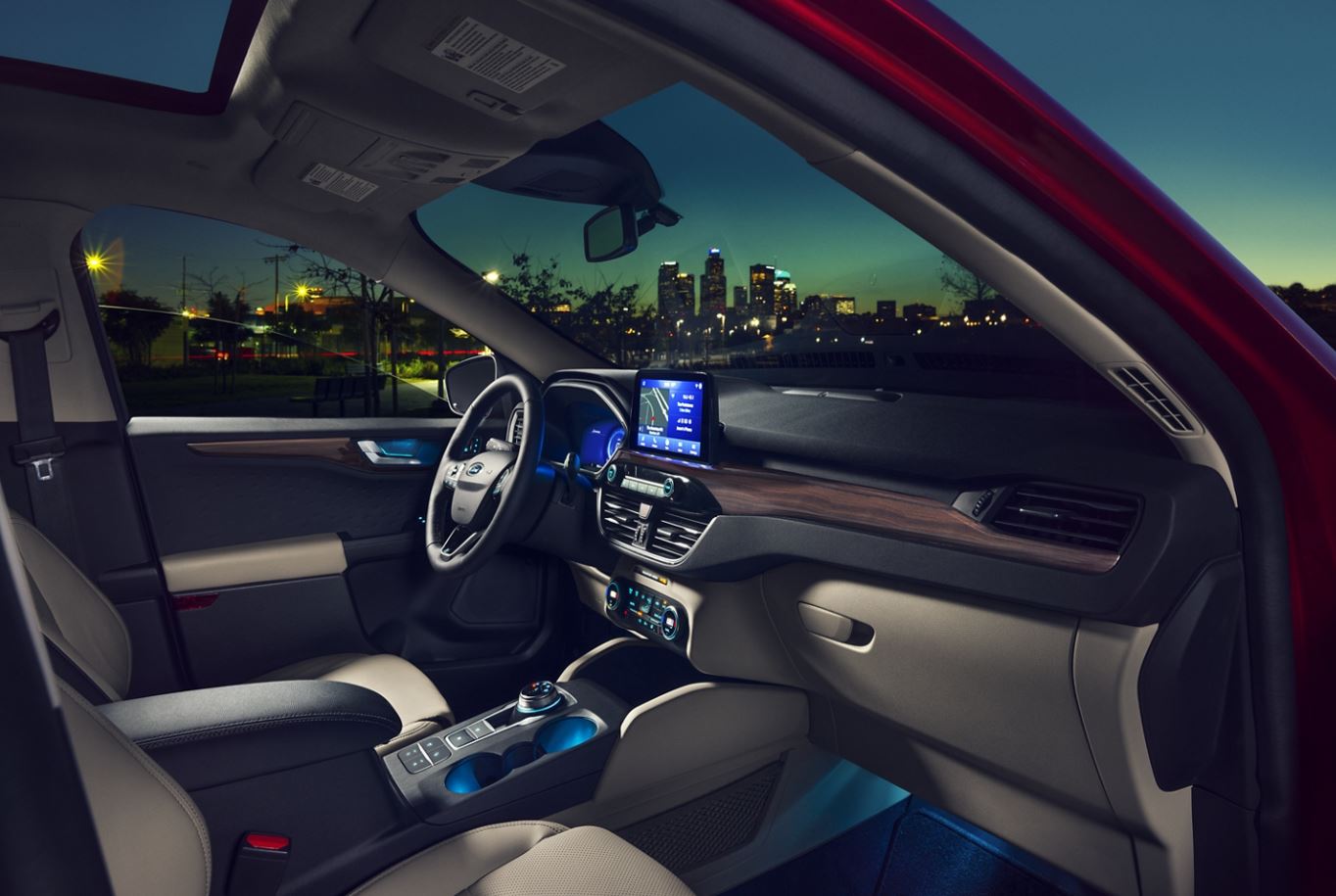 Safety
If you have done any research into the 2019 Ford models you probably know how well-regarded they are in terms of safety, and the 2020 vehicles aim to be even better. The new Ford Escape comes with a variety of standard safety features, such as pedestrian detection, blind spot monitoring, automatic emergency braking, and forward collision warning. Evasive steering assist, rear parking sensors, and lane centering assist can also be added.
Come down to our dealership near Sioux City to get behind the wheel of the new Ford Escape. You can also check out any of our other new or used Ford vehicles.