Woodhouse Ford of Blair is proud to serve the Omaha, NE area, providing the best possible sales and service experience to our customers. The experienced staff at your local Blair, NE Ford dealership is always happy to help you find the right new or pre-owned Ford car, truck or SUV for your lifestyle. Our auto experts will walk you through every step of buying a Ford vehicle, answering your questions and explaining the little details that can make the process confusing. One question that comes up a lot has to do with trading in an old vehicle. Woodhouse Ford of Blair is here to explain how it all works.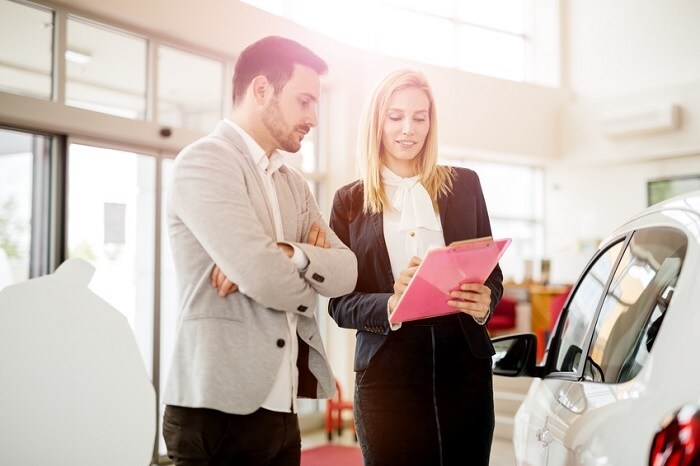 By trading in your old car, you will be able to put more money toward a down payment on a new car. Depending on your car's value, you can enjoy substantial savings. Trading in your old car also means you won't have to spend money on expensive repairs that might be necessary if you sold it yourself. At Woodhouse Ford of Blair, you can be assured that we offer competitive values for trade-in vehicles, while removing the hassle of a sales transaction. We make the whole process simple and convenient. All you have to do is bring in your old vehicle for an appraisal. You can also go to our website and use our free Trade In Value Tool to find out how much your current car, truck or SUV is worth.
Once you have determined the value of your trade-in and picked a new Ford car, truck or SUV at Woodhouse Ford of Blair. We'll take it from there and ensure you drive off with your Ford Escape ASAP.
Before you hand over your trade-in
Before you turn over the keys of your trade-in vehicle, there are a few "housekeeping" things you need to do. First, ensure that all of your personal belongings have been removed. Check everywhere, including the glove compartment, doors, under the seats, and the trunk, to make sure you don't leave anything important behind. You will also need to present your vehicle's title, owner's manual, and any other paperwork that goes with it.
If you're looking for a Ford Explorer or any other new or pre-owned Ford vehicle, and you're ready to trade in your old one, come in to Woodhouse Ford of Blair, located at 2546 South Highway 30, Blair, NE or call 1-888-448-2239 to schedule a test drive. We look forward to serving you.