Explore Your Ford EV Charging Options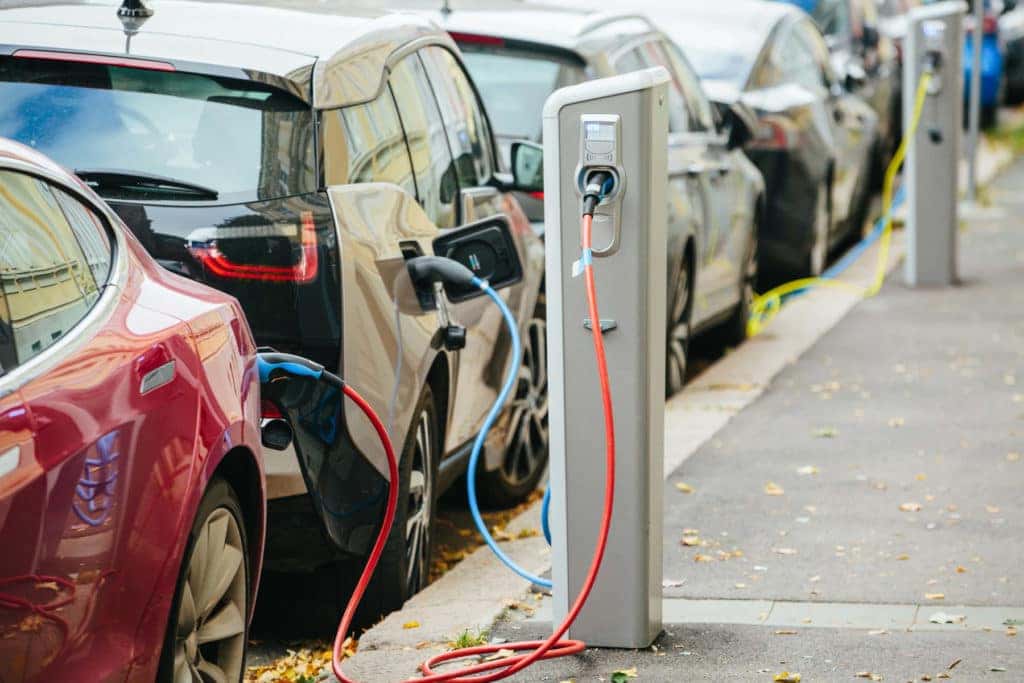 If you're considering purchasing an eco-friendly Ford electric vehicle, basic knowledge of
car charging stations
is crucial. From charging at home to charging up when you're on the road, here's what you need to know about your electric energy options for Ford EVs. 
When you buy a new Ford all-electric vehicle, your car will come with a Ford Mobile Charger, which can connect to any 120V or 240V NEMA 14-50 outlet. Plug your vehicle into any household outlet when you're looking to run errands or zip around town. 
For faster, more powerful at-home charging, consider selecting the available Ford Connected Charge Station, which delivers up to 48 amps of power. It's designed with a weatherproof 20-foot cord, an ergonomic handle, and a dock for convenient cable storage. The Ford Connected Charge Station can be installed in your garage or on an exterior wall of your house by a licensed electrician. 
If you're planning a road trip in your new Ford EV, you're in luck. The BlueOval™ Charge Network is the largest public charging network in North America, with over 19,500 charging stations. These stations feature 150 kW DC chargers, which include the fastest-charging technology in the Ford EV lineup. 
Using the FordPass
®
Power My Trip feature, you can find the best places to recharge with the least amount of downtime. That means you'll spend less time waiting around and more time adventuring this summer.
Get Charged Up About Ford EVs
Still have questions about charging your Ford all-electric vehicle? Stop by
Woodhouse Ford of Blair
in Blair, NE. We'll answer all your EV questions and hook you up with a test drive if you're eyeing one of our great Ford cars. See you soon!