Ford Escape Plug-In Hybrid Shopping Guide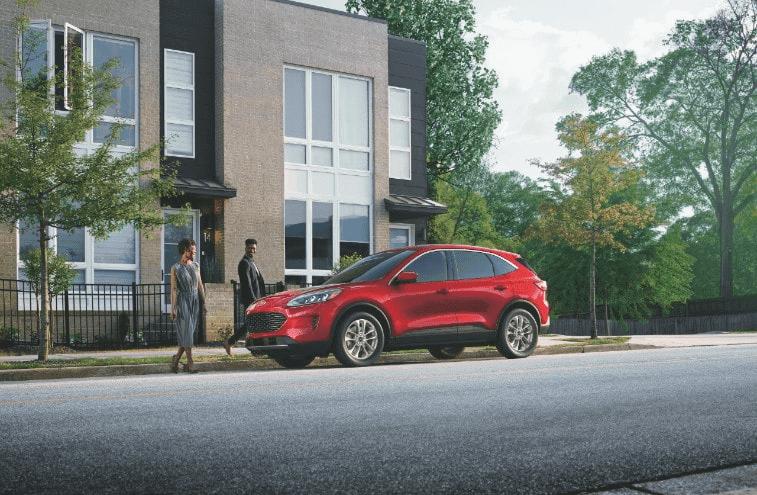 If you're new to the world of electric vehicles, the 2022
Ford Escape Plug-in Hybrid
can seem intimidating. How does it fuel up? What kind of gear does it need?
Woodhouse Ford of Blair
is here to give you all the intel and set your new Ford Escape up for success. 
What Makes a PHEV Different from a Hybrid Vehicle?
Hybrid cars of all kinds are great for EV beginners — they emit less carbon without requiring the commitment of electric-only charging. The 2022 Ford Escape SE uses both electric energy and traditional fuel, but cannot run completely gas-free for any length of time.
That's where the Ford Escape SE Plug-In Hybrid comes in! As a plug-in hybrid electric vehicle
(PHEV),
the 2022 Ford Escape Plug-In can run exclusively on electric energy for up to 37 consecutive miles before dipping into its gas reserves. While this requires the driver to charge the vehicle when not in use, it's a great trade-off for your wallet and the planet. 
What Makes the Ford Escape Plug-In Hybrid Stand Out?
Along with fully-electric driving, owning a 2022 Ford Escape Plug-In Hybrid comes with lots of other benefits. It features the latest in infotainment and driver safety technology and is fully equipped with Ford Co-Pilot 360™. It's also got tons of storage, with second-row sliding seats that fold down for enhanced cargo space. 
What Do I Need for Great PHEV Driving? 
Luckily, not much! The 2022 Ford Escape Plug-In Hybrid can be charged via your typical 120-volt outlet. However, for speedier charging — 3.5 hours vs. the usual 10 hours — you might want to spring for the available Ford Connected Charge Station, which provides 240-volts and can be mounted in your garage. 
Feeling Electrified About the Ford Escape SE Plug-In Hybrid? 
To learn more about electric charging, sustainable driving, and more, visit
Ford dealers in Nebraska
like Woodhouse Ford of Blair. Our friendly staff will answer all your questions about the EV you're eyeing and set you up with a test drive.