Ford Truck Configuration Options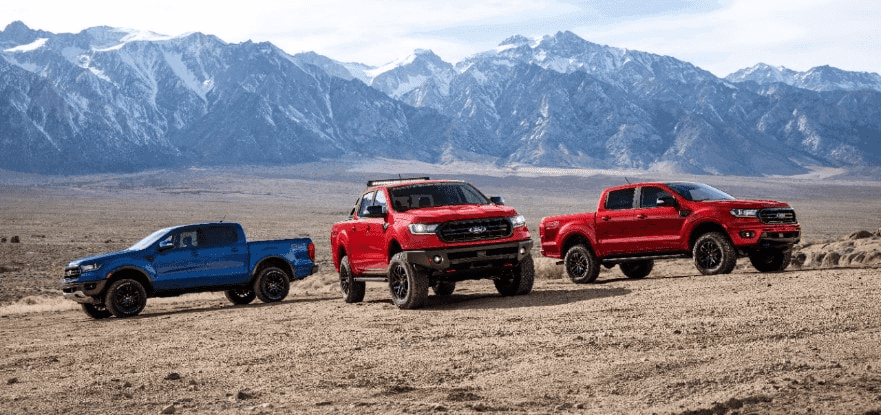 If you're looking at Ford trucks for sale, you've probably noticed that you have a lot of choices. Even if you've narrowed down the model, there are a variety of trims and packages to pick from. You also need to choose the right configuration. Here we go over the options for the Ford F-150 and Ford Ranger.
Ford F-150
Cabin and Bed
The Ford F-150 has three cabin lengths. While the Regular cab seats three people, both the SuperCab and SuperCrew can accommodate up to six.
The SuperCrew is the most spacious, and the second row is especially roomy. You will have your choice of three bed lengths with the Ford F-150: 8-foot, 6.5-foot, and 5.5-foot.
Putting Them Together
It's important to know that not every cab can go with every bed. The Regular Cab is only offered in the XL and XLT trim levels, and you can get it with either the 6.5- or 8-foot bed.
The SuperCab is available in both of those trims, as well as the Lariat trim level, and you can get either of the longer beds. The SuperCrew configuration comes with any trim and offers the 5.5- or 6.5-foot bed.
Ford Ranger
Cab and Bed
There are two cabs available with the Ford Ranger. The SuperCab seats four people and the SuperCrew has room for five. There are also two bed lengths to pick from: 5-foot and 6-foot.
Putting Them Together
With the SuperCab, you can get either of those beds. But if you want the SuperCrew, you should know that it only comes with the 5-foot bed.
To find the right truck with the right configuration, come down to Woodhouse Ford of Blair.