Is a Woodhouse Used Truck a Good Investment?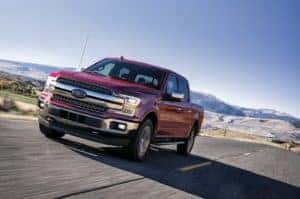 It can be easy to get swayed by a shiny paint job or fun tech features when looking for a used vehicle. However, you need to think about the future. With a Woodhouse used truck, you'll make a smart investment for both the short- and long-term.
Durability
While pickup trucks are now used for a variety of purposes – including as great family cars – they haven't lost their original purpose: to be workhorse vehicles.
They're built to be tough, which is why even compact models have excellent towing and hauling ability, along with nice off-road prowess.
Get the Job Done
If you do intend to put your truck to work, you will love what it can do. And you don't need a new model for great towing capacity; the 2018 Ford F-150, for example, will let you tow up to 13,200 pounds.
A pickup truck can be used as both a personal and business vehicle, which will save you money.
Good Resale Value
While you probably aren't thinking about selling your used truck even before buying it, you will be glad to know that if or when you do, you may be able to get a nice sale from it.
With good care and maintenance, your truck could provide you with a great down payment on a future vehicle.
If you're ready to buy a used truck, visit Woodhouse Ford of Blair to see what's in stock. And if you plan to finance your purchase, you can get the process started now by filling out our online application.