What to Look for in a Customized Car for Sale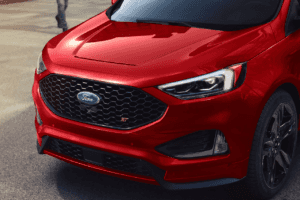 If you've been searching for a car to buy but you can't find just what you need, it's time to think about customization. When you opt for a customized car for sale, you'll be able to get exactly what you want.
Exterior
What's your favorite color? While you may not be able to pick any hue from the rainbow, you will have a wide variety of choices.
There are typically different accent colors you can access, as well.
Interior
You may also have various colors to choose from for the cabin. But that's not all.
There will be different types of upholstery to select, along with power-adjustable and heated and ventilated options for the seats.
Tech
Most vehicles now come standard with features like infotainment systems with touchscreens and smartphone connectivity.
But there are also many other advanced tech features that can be added, such as wireless device charging, satellite and HD radio, and navigation systems.
Safety
Finally, you should think about safety. Features like a rearview camera and traction control are now standard in pretty much every vehicle, but many advanced components are available.
These could include blind-spot monitoring, forward collision warning, and automatic emergency braking.
Create Your Perfect Vehicle at Woodhouse Ford of Blair
However you want to customize your vehicle, you can do it at Woodhouse Ford of Blair. Let us know exactly what you're looking for and we will help you create your dream car.
Plus, you don't even have to visit our dealership. You can complete everything over the phone, and once your vehicle is ready, we can bring it directly to your home.